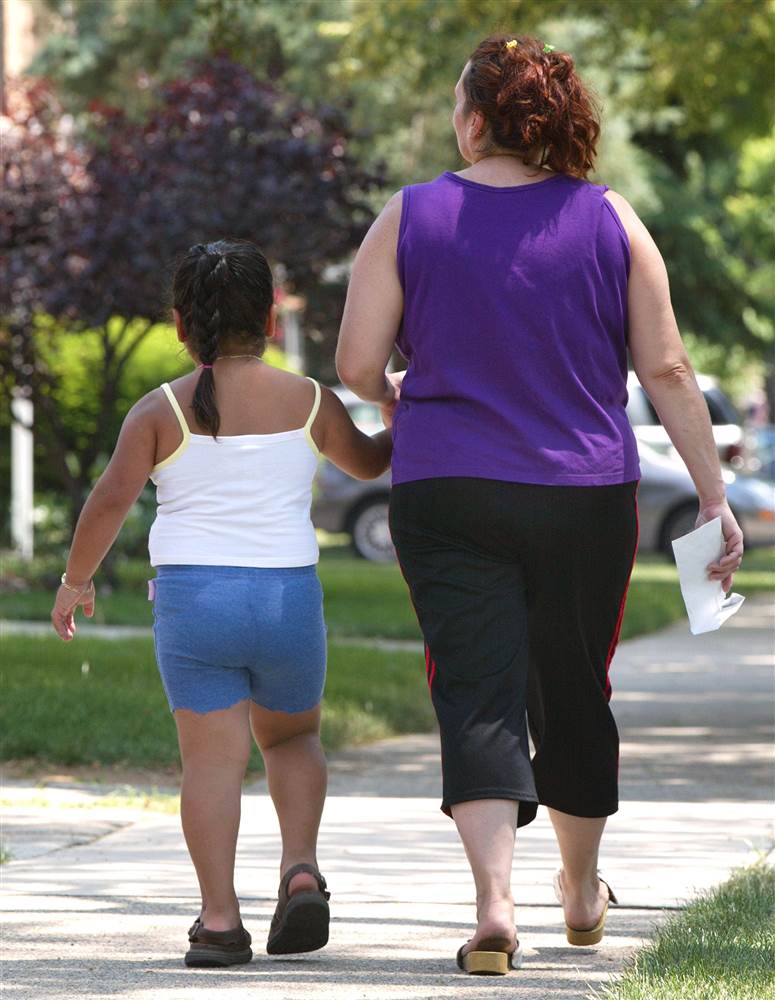 Childhood Obesity and Kids' Fitness
We don't mean to frighten you but the start of the new school year is just a few short weeks away. It comes around fast! Too fast. For the next couple of weeks, we are going to focus on children and what you can do to keep your little ones fit and healthy during the school year.
Childhood Obesity
Despite featuring in the news regularly, childhood obesity is still a taboo subject. Many parents don't want to talk about childhood obesity and some go so far as to ignore the fact that their child may have a weight problem. One study found that 97% of parents of overweight kids didn't realize their child was overweight. For the parents of obese children, the figure dropped to 78%.
The reality is that obesity is a very serious issue in the USA and one that deeply impacts kids' fitness. Over the past three decades the number of overweight children has doubled and the number of obese children has quadrupled. Today, about one in six children is obese or overweight.
What Causes Childhood Obesity?
All obesity is caused by an excessive calorie intake – a person consumes more calories than they burn off through physical activity. This leads to a gain in weight and the body fat. In some cases, childhood obesity may be caused by an underlying genetic or hormonal factor. However, the majority of cases do not have a medical cause.
Research shows that children are eating and snacking too much leading to excessive calorie consumption
Parents keep too many unhealthy foods in stock and kids do not have enough healthy food choices
Kids are leading more sedentary lives with an overreliance on automobiles and a lack of exercise
Just like adults, kids are comfort eating to deal with emotional issues like boredom, stress and anxiety
Why Should Parents Be Concerned?
If left untreated, childhood obesity can lead to an array of physical and mental health issues. Parents who do not address their child's weight problem are setting their kid up for an adolescence and adulthood full of concerns:
Type 2 diabetes
Increased risk of developing cancer
Heart disease and stroke
Bone and joint problems
Menstrual problems
Infertility
Liver disease
Sleep apnea
Low self esteem
Bullying by peers in school and at work
Depression
Eating disorders
No parent wants their child to face any of these difficulties. Until they are old enough to look after themselves, kids' fitness is the responsibility of parents. Height and weight standards as well as a body mass indicator calculator for kids are available for parents who may be concerned about their child's weight.
Kids' Fitness
Improving a child's fitness level through exercise is one of the best ways to prevent or reverse childhood obesity. As we already mentioned, a sedentary lifestyle is a major contributor to increased rates of childhood obesity. It is estimated that only a third of kids are physically active every day. They also spend about seven and a half hours per day in front of a screen (e.g. T.V., Computer, tablet). Only six states have mandatory physical exercise classes for every grade from K to 12. Getting kids to exercise or be active is obviously something that is hard to do.
Some parents will try to blame schools and the education system for the lack of physical activity in their child's life but the onus mainly lies with the parents. The best thing parents can do for their kids is lead by example. Parents who exercise are more likely to have kids who exercise. Kids can be shy about starting to exercise, especially if they have a weight issue which makes them self-conscious. Parents need to be supportive and encourage their children to take up sport and exercise. Parents who have trouble getting their kids motivated to do this may want to try exercising as a family instead. The exercise does not need to be something large scale like running lots of laps around a playing field. It can be as simple as an evening walk around the neighborhood or yard work. You may face resistance today but your kids will thank you in the future for taking care of their health.
Resources are available for parents who may be struggling to keep their kids fit. If you need some extra tips we highly recommend that you check these out!
Feeling better about your health or fitness shouldn't be a chore. If you ever need some extra support, come by BEFIT to speak with one of our trainers or simply fill out a Free Consultation Request by clicking the link and a fitness professional will reach out to you within 24 hours.