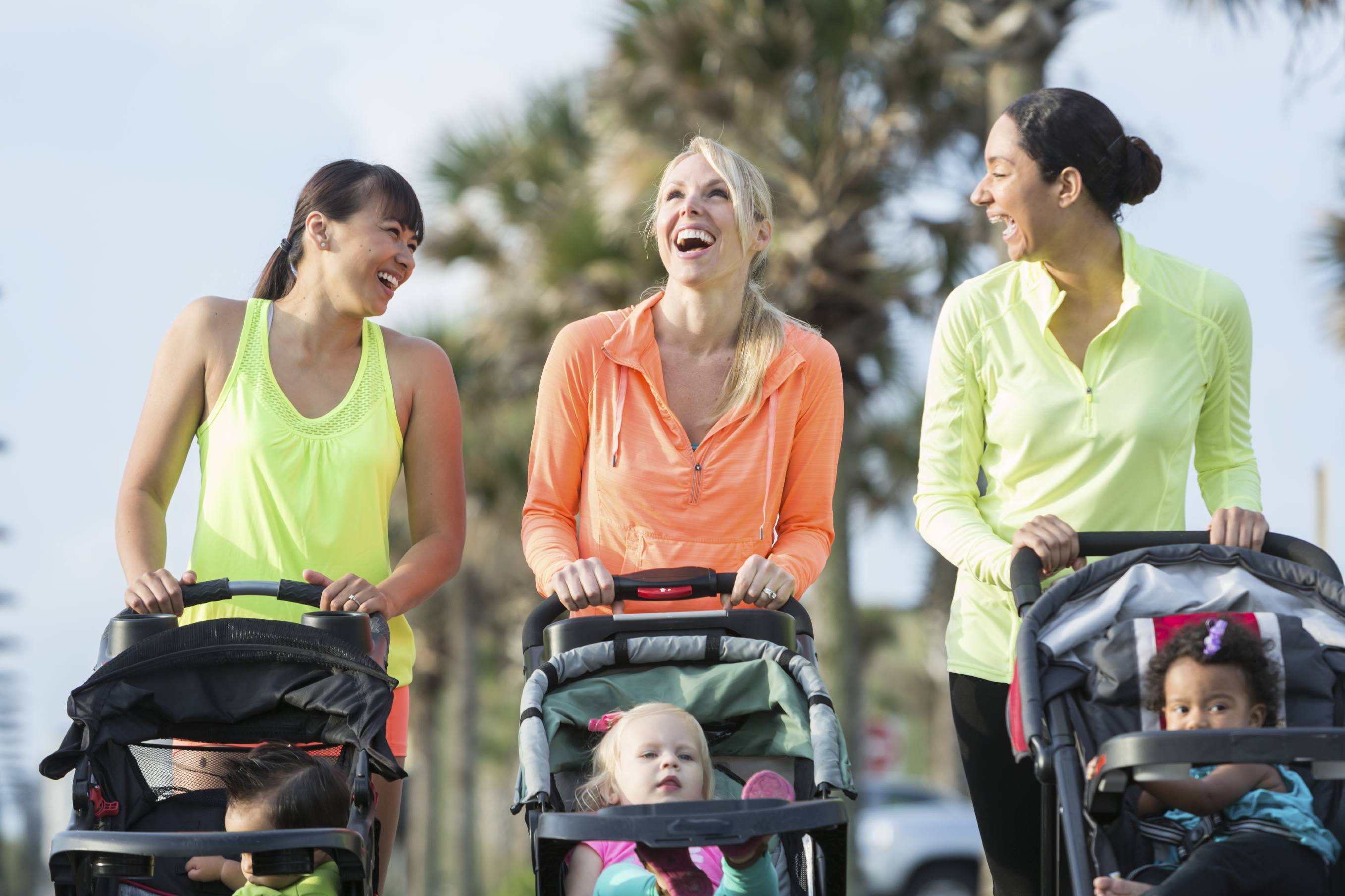 Firstly, Happy Mother's Day to all the moms out there! We hope you were treated well and spoiled with gifts this week. This week, our blog is just for you. None of us would be here if it wasn't for a mom and as a token of our appreciation, we want to help you become the happiest, healthiest, fittest mom you can be.
Most moms are probably guilty of neglecting their own wellbeing and health in order to take care of their kids and the big kids in their lives (looking at you dads, husbands and boyfriends!). As a busy mother, it can be hard to find time for your own interests and it can be even harder to make sure you are eating right and getting enough exercise. If you can relate to this, here are some tips –tried and tested by other moms – that might help you out.
Nutrition and Diet for Moms
Kids are notoriously picky eaters. Sometimes the reasons they give for not eating something don't even make sense to us adults. Depending on how old your child is, you may find yourself getting sucked in to their diet of white pasta, pizza, fries , PB&J sandwiches and whatever else kids are fond of. There are ways around this. You don't have to wait until all your kids are at college before you can resume eating a healthy and balanced diet. Plus you'll have more energy to play with your kids or run after them when they escape from you in the supermarket:
If you find you have more spare time at weekends, dedicate some time to making healthy meals for you to enjoy midweek. Stock up on Tupperware and maintain a constant stock of meals for grown-ups in your freezer.
Drink plenty of water. Carry a reusable bottle around with you so you can get quick refreshment at any time.
Don't neglect breakfast. A good breakfast really will give you fuel for the day. Try and get in the habit of getting up before your kids and having a healthy breakfast (not some sugary cereal).
Snack on fruit and veg and add lots of greens to your meals. Don't forget that frozen produce is just as good as fresh and it will probably last longer too.
Bonus: If your kids see you eating a healthy diet they will be more encouraged to try out these foods too so you will have a very healthy family!
Staying Fit as a Mom
Unfortunately, running around after your little ones probably is not providing you with enough exercise. The idea alone might be exhausting but your body will thank you if you squeeze in some physical exercise in to your mom calendar. You may have to start small but every little bit will help you stay fit and healthy:
If you have a baby or young kid, you may be able to find a mommy meet up group that take their kids for walks in strollers. Alternatively, you could join a mom and baby swim club. Kids enjoy splashing around in the water and mom will be able to swim a few laps while the children are playing in the kiddy pool.
If your kids are school age and going to a nearby school, try cycling or walking your kids to and from school. It may take some organization and leaving the house a little earlier but the payoff will be worth it.
Join a class or group that meets at the same time on the same day each week. Make sure your partner knows this so they can be prepared to take care of the kids for the few hours you are away.
Set up a small workout area in your home, if you have the space. It can be as simple as yoga mat and maybe a stationary bike and some weights. This will allow you to work out whenever your schedule or child allows. You could even put a little play area in so your child can hang out with you!
Make exercise a family event. Get the whole family together and go for a nightly walk or a hike at weekends. You can all bond and catch up while getting fit.
Moms and Emotional Health
Diet and exercise are not the only things that keep you fit and healthy. You also need to look after your emotional wellbeing and your mental health. Moms don't get enough "me time" or "partner time". You shouldn't feel guilty about nurturing your own hobbies and interests. They are what make you the well-rounded person you are.
If you have a partner, schedule a regular babysitter so you can go on weekly or monthly date nights.
Make time for friends. Go for a nice dinner or some drinks with friends and get out of the child-zone for a while.
Take a bath! Light some candles, create lots of bubbles and relax.
If reading is your hobby of choice, try and fit in a few pages before bed each night or when your kid is asleep during the day.
Everyone deserves some T.V. or movie time and neither really require much effort to do!
These are just a few of the things the moms we know do to stay fit and healthy. Whatever works for you, we hope you are a fit, healthy and happy mom.
Feeling better about your health or fitness shouldn't be a chore. If you ever need some extra support, come by BEFIT to speak with one of our trainers or simply fill out a Free Consultation Request by clicking the link and a fitness professional will reach out to you within 24 hours.